Welcome to Aldridge Gardens, a retail nursery located in Marks, Mississippi. We specialize in perennial plants which we cultivate on the grounds. We offer a wide variety of plants for sale in our nursery including perennials, annuals, hanging baskets, daylilies, vegetable plants, shrubs, landscaping plants and tree varieties (flowering, fruit, shade). Visitors are welcome to tour our display garden and nursery located west of Marks. Click here for a map to our location. If you have questions regarding our plants just email us or telephone us at (662) 326-7892.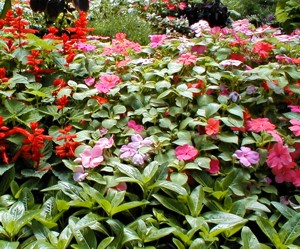 Spring Blooming Period
We offer a large selection of tetraploid daylilies for sale at our garden or through mail order. See our daylily assortment page for more information.
We also offer cacti and other succulents for sale at our retail nursery and through our companion site CactusMuseum.com. The site provides a wealth of information about cacti and their cultivation.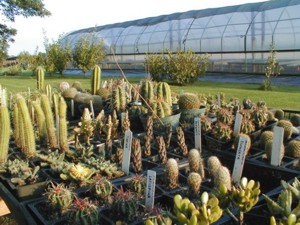 Cacti and Succulents
Thanks for stopping by. Check back soon for an online listing of plants that we offer. We also update the site regularly with new photos from the garden.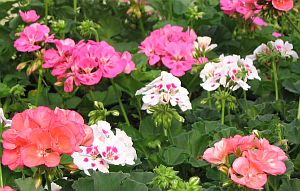 A Sampling of Our Geraniums
Payment for our plants is by check or money order. We do not accept credit cards at this time.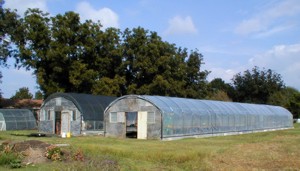 Our Hot and Cold Greenhouses